THE TOP E-JUICE BRANDS & FLAVORS
THE BEST VAPE MODS & ACCESSORIES
FREE SMILES & KILLER CUSTOMER SERVICE!
Maryland's Best Vape & E-Juice Shop Is Located At
167 Mitchell's Chance Road | Edgewater, MD | 21037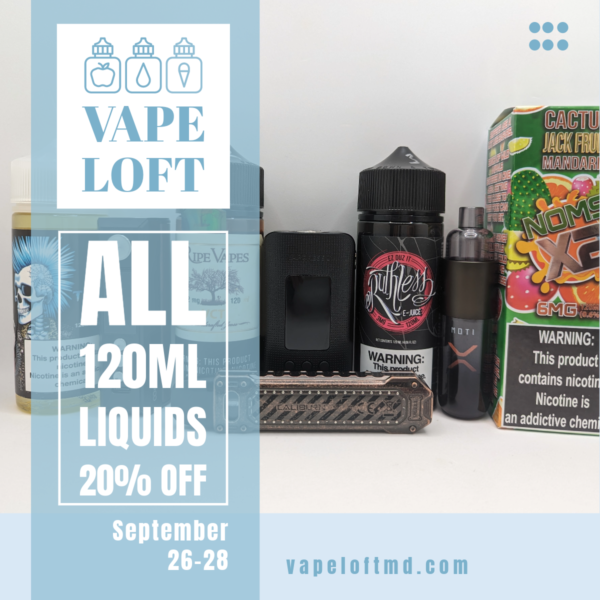 WHAT DO OUR CUSTOMERS SAY ABOUT US?
Best Vape Store in Maryland. Period.
The people who work here are all very nice, laid back and extremely informative.
Friendly customer service and competitive prices.
Amazing service, quality devices, and a great juice selection, what more can you ask for!
….The best service I ever had… found all I needed and more!
Found this shop on Google, decided to go there because of the reviews. I was not disappointed! Super chill and friendly staff, with a welcoming atmosphere.
Love this place! Always friendly and knowledgeable staff. A very relaxed environment …. I highly recommend the Vape Loft!

This is the one vape shop, i always come back to!  Every one of the staff is willing to help at all times!  They are all amazing.
Definitely the vape shop you want to stop by when in the area! The staff is beyond welcoming, knowledgeable, and extremely helpful!
Very welcoming and helpful staff, plenty of seating for lounging as well.