WE STOCK A COMPLETE LINE OF ACCESSORIES
FOR E-CIGARETTES & VAPORIZERS!
Batteries, Battery chargers, drip tips, replacement coils, e-liquid, cases and much more! We don't have every vape accessory online so please visit our store at 167 Mitchell's Chance Rd., in Edgewater Maryland, to see what we have in stock! If we don't have the accessory you need, we will order it for you!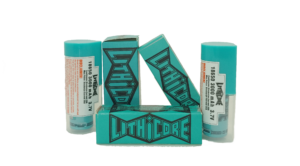 At Vape Loft, we are proud to offer a complete selection of vape accessories to Maryland residents. Specially designed for all manner of vaping products, these accessories enable you to transport your e-liquid, manage the vape coils, charge the battery and much more. In addition, we offer a variety of toolkits for the individual who wishes to fast-track towards becoming an expert vaper. For someone who is looking to vape in style, we also offer replacement tank glass and silicone mod sleeves in a variety of colors.
Our ultimate goal is to redefine the concept of vaping, turning it from something great into something absolutely perfect. Although a starter kit will have everything you need to get started, you might soon find yourself needing a new battery or find your coil no longer performing to its full capacity. Or, perhaps you simply wish to remain up-to-date on the latest complementary products and innovations. In either case, rest assured that we are here to help.
To find out more about our vape accessories in Edgewater, MD, please do not hesitate to call or email Vape Loft today. We look forward into helping you incorporate improved functionality and style into your current vaping experience!